Advertise in Our Magazine
---
Our popular magazine contains feature articles, children's book recommendations, expert advice, community-wide and GGMG-member-only event listings, and news about our organization.
Circulation 
Our magazine is published six times a year: February, April, June, August, October, and December. Generally, the magazine arrives in mailboxes during the first week of the month. Our magazine circulation is approximately 4400 copies.
Advertising 
The magazine accepts advertising from outside sources; view our ad rates and specs, or request your ad reservation here. Please note: GGMG members do not get discounts on advertising rates.
---
Latest Issue
Health & Wellness June/ July 2018
Letter from the Editor: Finding a Health Mindset
Experiences on the spectrum of wellness awareness
Letter from the Board: Taking Care of Ourselves
Maintaining health as a mom
Out and About
Secret Spots and Hidden Gems in Golden Gate Park
Li'l Kid on the Road: Sonoma
Kid-Friendly Road Races
Ask the Expert: Healthy Is As Healthy Does
Tips to keep us in tip-top shape
Dadlands: In ADHD's Wake
Reflections on a common diagnosis and its effect on loved ones
Member Profile: Mari Villaluna
A look inside the life of a GGMG member
Books for Kids: Health
Books to teach kids bodily awareness and mindfulness
Books for Parents
Is Joyful Toddlers & Preschoolers worth occupying a spot on your bookshelf?
From Womb to World: Surviving and Thriving on a Sugar-Free Pregnancy
Gestational diabetes is not the end of the world you think it is
A Progression from Eczema to Allergies to Asthma
Defining the Atopic March
Sugar, Sugar, Everywhere
Why, exactly, is sugar bad for you?
Helping Children Cope with Stress
How not to stress out about stress
I Heart Mom: Me, Too?
Reflections on a formative relationship
---
View PDF version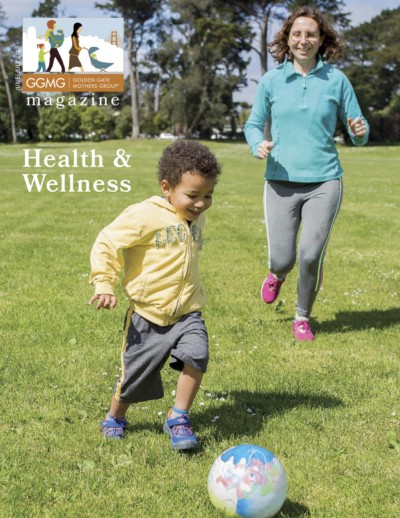 ---